Special Guests & Worried Parents
Special Guests
Here at Wood Drove we always goes the extra mile to ensure our more 'delicate' guests also enjoy their stay with us – cooking up tempting little titbits.
Elderly Dogs
We have many mature pets that come to stay with us and for these we try to keep the pace a little more sedate. At no extra cost, we try to offer a little more comfort and if necessary, we will put your old friend in one of our more quiet blocks.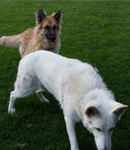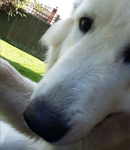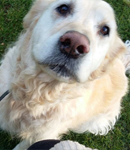 Medication
We are happy to administer medication at no extra cost.
Special Diets
Although we try to cater for all tastes with our range of wet and dry foods, if your pet has a sensitive tummy or has particular dietry requirements, we would expect you to provide us with enough food for their stay.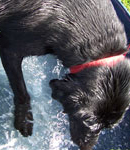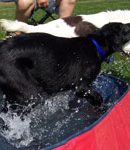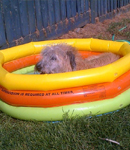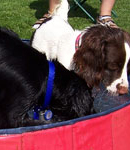 Nervous Dogs & First Timers
Some dogs can be a little daunted by the experience when they first arrive. But, we are gentle and patient and always offer an extra treat or a few more cuddles until they get settled. You'd be surprised at how quickly this happens!
We stick to a simple daily routine and all the dogs very quickly get to know the habits of the kennel and are comforted by knowing what to expect – usually playing, food, cuddles and sleeping!
Worried Parents
We know how upsetting it can be leaving behind your loved ones. But, please be assured that they are being cared for in a fully licensed, clean, relaxed and safe environment by an experienced family of animal lovers.
All our guests are covered by Pet Plan Insurance during their stay and we have a vet on call 24 hours a day.
We encourage all new clients to come along, meet us and have a look round our kennels.